1894.And, to raise the tone a bit from the sombre, here's a stumbled-on find. In 2007, graphical artist Chris Yates must have read a description of the numbering system of the US Interstate Highway net and said to himself
gee, that sounds like it should be represented on a funkily-styled grid.
And that's just what he did: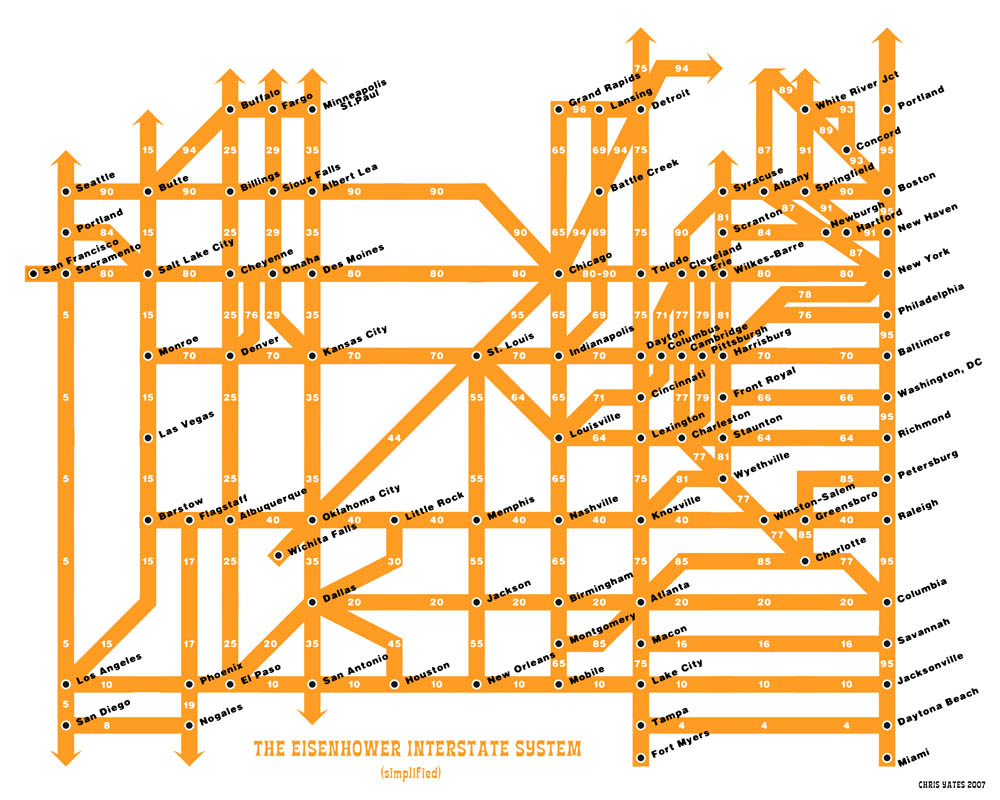 Here's where you can view it bigly
.
Travel your USA ... schematically.
This is Chris Yates' page
. Nifty!
Technorati Tags:
graphic design
,
map design
,
info design
,
chris yates
Powered by ScribeFire.