1971.I have no rules of thumb as to city sign rollouts, but it seems to me that
the first time
is a test run,
the second time
would be a pilot project, but the third time would be a trend.
One this snowy(!!!) March Oregon morning, we go to SE 101st Avenue and Division Street, just down the street from the big "I" at Division and I-205: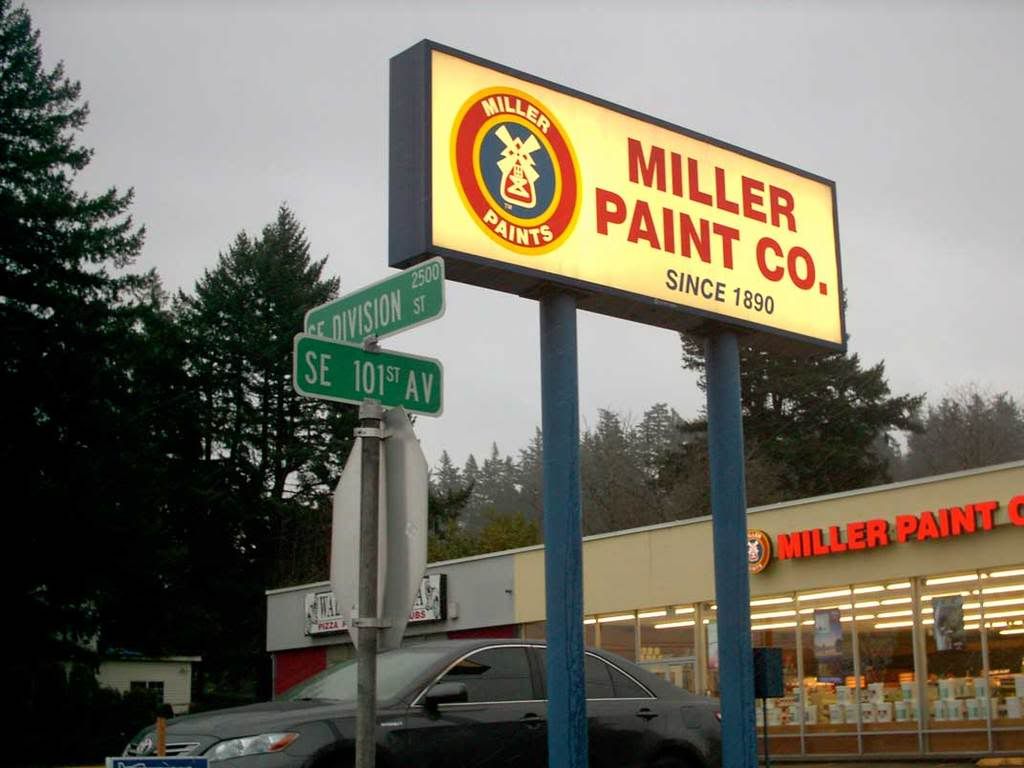 This is in front of a Miller Paint store, of course. The store with the gray face was, up until recently, a Radio Shack. It's now Wall Street Pizza Co (they have some tasty pizza there too).
The numbered avenue: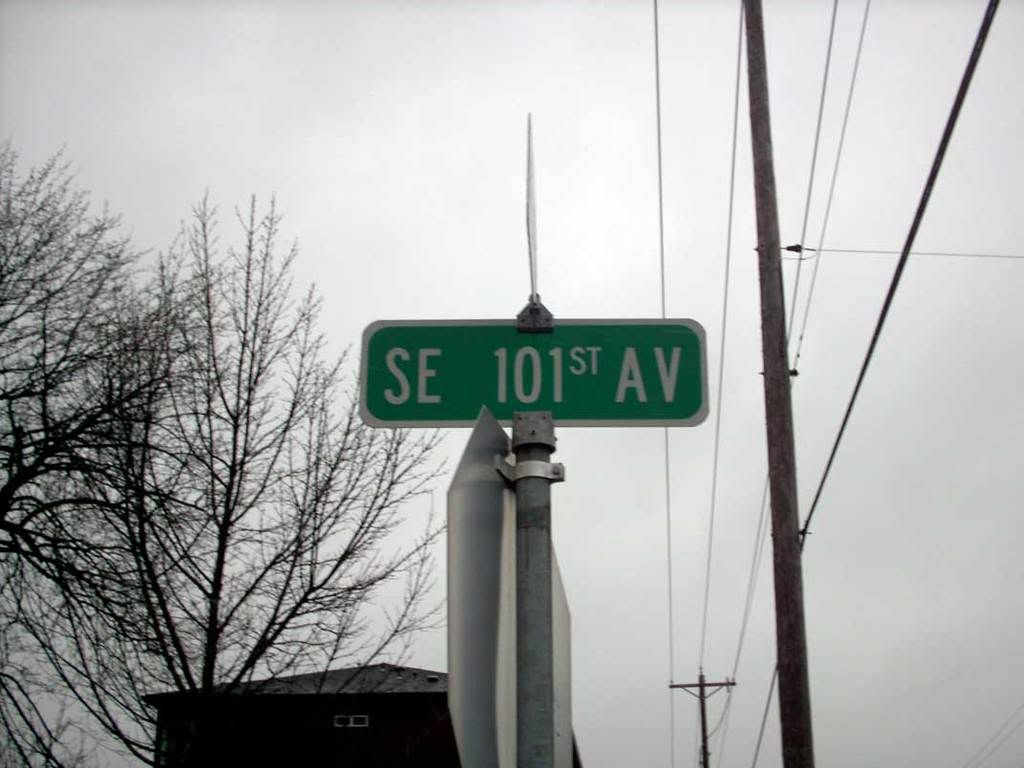 And the named street (SE Division is, remember, the 25th street south of Burnside, therefore is the 2500 block of crossing streets):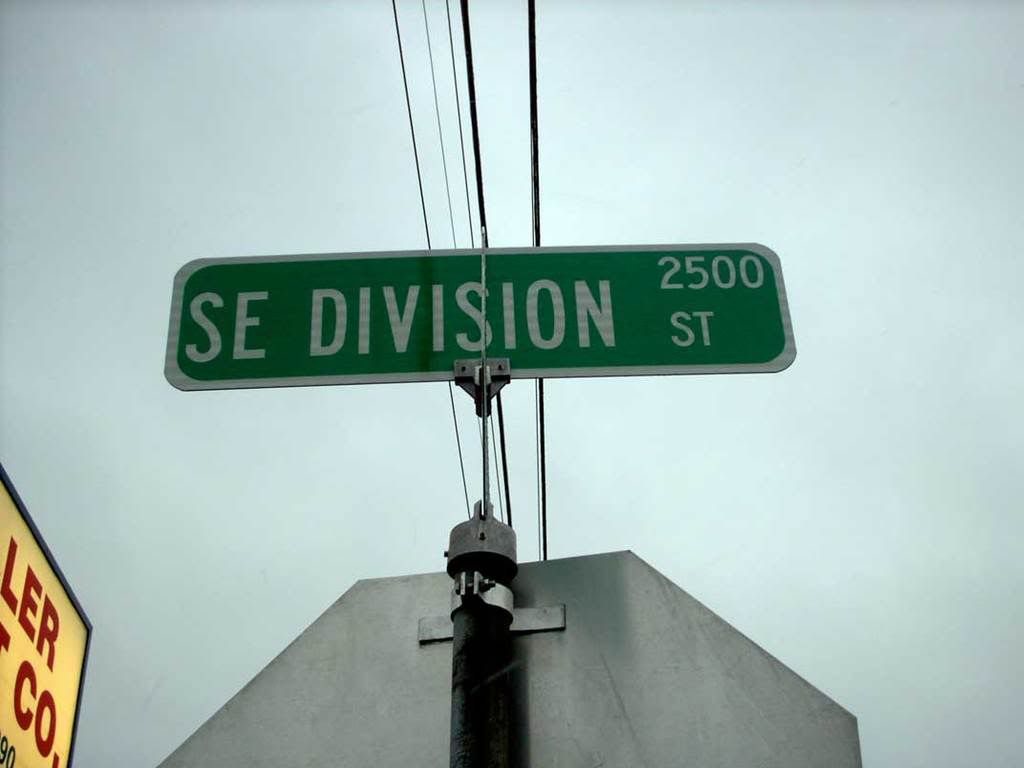 One thing I find curious is that all three occurrences of the new blade design has been along SE Division Street. I've had my eyes peeled for more, but just those three, and just Division so far. The blades they replaced didn't seem overly worn – I can think of others that need it more, but that's me for you.
More as I find 'em.
Technorati Tags:
Portland Street Signs
,
Street Blade Gallery
,
SE Division Street
,
Portland Oregon
,
Sign Design