1423. In the last part (go there first if you started here), we detailed our attaining of escape velo from Sacramento and flirtation with the Sutter Buttes. 
As we passed Shasta Lake, I got a better view ... I was on the good side of the car this time.
We prepare to get pictures of Shasta. We love volcanoes, you see.
Recall that, on the way down. Shasta had her head in the clouds on a steel-gray day. The pictures even looked cold. Back the other way: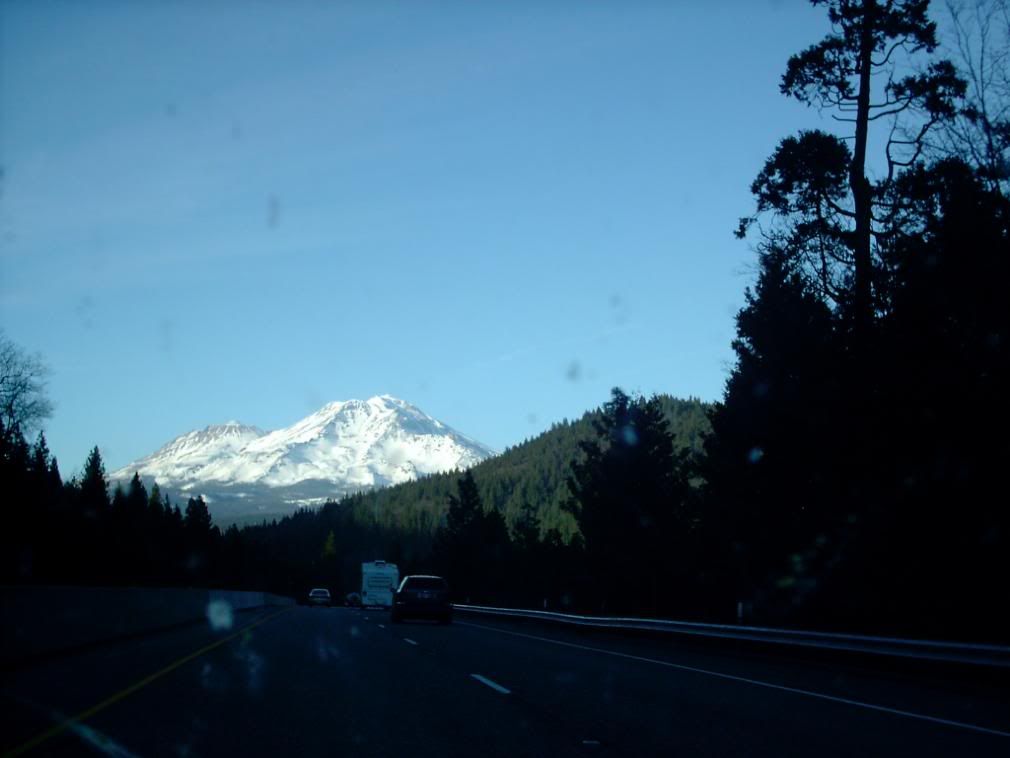 ... quite the opposite. The area was feeling kind of arid, but no less beautiful.
Here's Black Butte, from the south side:
Indeed, in the sunlight, Shasta and Shastina showed themselves off to best effect:
And as we came back around north of the mountain, we had earlier images in a new light:
As the sunlight finally left us, we passed Hilt at Exit 796 ...
And thence into Oregon, home again. Interstate 5, Exit 1. Up the road a bit, it was back at the Sonic for a snack, contacting and being contacted by loved ones, and then into the Siskiyous at night (where all the lovely scenery disappeared).
We weren't back in Portland until after midnight. Exhausted but happy; it was just a car trip, true, but it was something we'd never done before.
And we're wondering when we can do it again.
Tags: Oregon, California, Interstate 5, Mount Shasta, Shasta Lake
Powered by Qumana