1167. For this weeks, edition, more night landscapes. We love the city lights–that's one of the reasons we live in the ... well, city:
This is taken from the top of Portland's Rocky Butte. I love digital cameras–couldn't take this sort of picture with the old Instamatics or (yikes!) Disc cameras. that long sloped line of lights in the distance is the Glenn Jackson (Interstate 205) Bridge going into Vancouver, WA. The dark swatch going across the middle of the photo to meet it is the Columbia River. The actual PDX facility is off to the right of the frame: what's going across the middle there is actually NE Airport Way running up to the 'port.
Now, we take a more due-easterly view: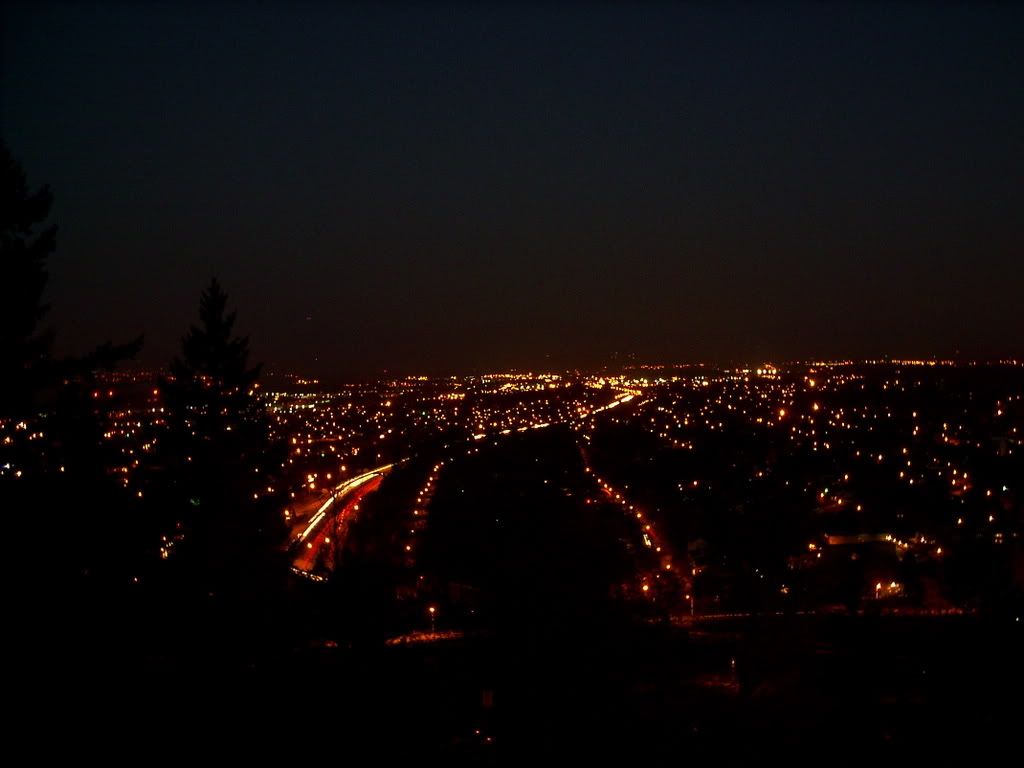 We look east toward Troutdale, Wood Village, Fairview, and the northern extent of Gresham. That beautiful light streak is Interstate 84, the Columbia River Highway.
What I love doing is getting lost in the individual street lights. The subjective impression they give of just the area around them that they illuminate is poetic. And light streaks are always cool.

Tags: meme, weekly winners, zehnkatzen, pdx_photos, Portland Photos