1705.
Via BoingBoing, something that could only be funny in this modren world; a decal of a CCTV camera that is so popular these days at traffic intersections and the like.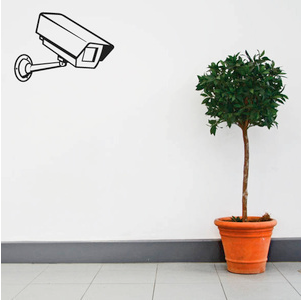 Though at $22.00 for one each, I'd want one that actually took pictures. That way, it would be so very recursively ironic that the very fabric of time and space would ... ah, you know.
Also, they've set up a special: enter coupon code BOINGBOING to get 10% off your order.
Tags: modren_times, CCTV, surveillance society, dark humor, ironic humor
Powered by Qumana