1826.
I have written before about my favorite street in the Greater Portland Area ... the highest numbered street I know of in these parts. SE 502nd Avenue. Here's where the map says it is. This route in Google Maps says it's about 8.9 miles away from downtown Sandy via Highway 26, and SE Baty Rd (with a jog at SE Cherryville Rd).
It's beautiful country, truly. We didnt get good pixs of that country, about which more in a moment.
One of the things I'd always wanted to get was a street blade for SE 502nd Ave. The last time we tried, though, we discovered to our sorrow that it was gone. On a whim (and buoyed by those lovely lower gas prices) I decided we'd have a short car trip today, and take a chance that the sign was back.
Because, having at least one picture of a sign that says "SE 502ND AVE" is awesome.
And having two, even more so.
And having three ... well, that's bliss.
We didn't get a good picture of the area because it was just too sunsetty. Here's what we did get:
This is a very tranquil place. Very quiet. A passing cyclist on Baty Road gave us a nod, so it's friendly, too, in the shadow of Mount Hood.
Speaking of which, got some good snaps of old Wy'East on the way out. Tarried a bit in the Gresham Town Center area. But if you want a good view on a good day, look east on Burnside Road just east of NW Civic Drive. Stands out like a beautiful monument.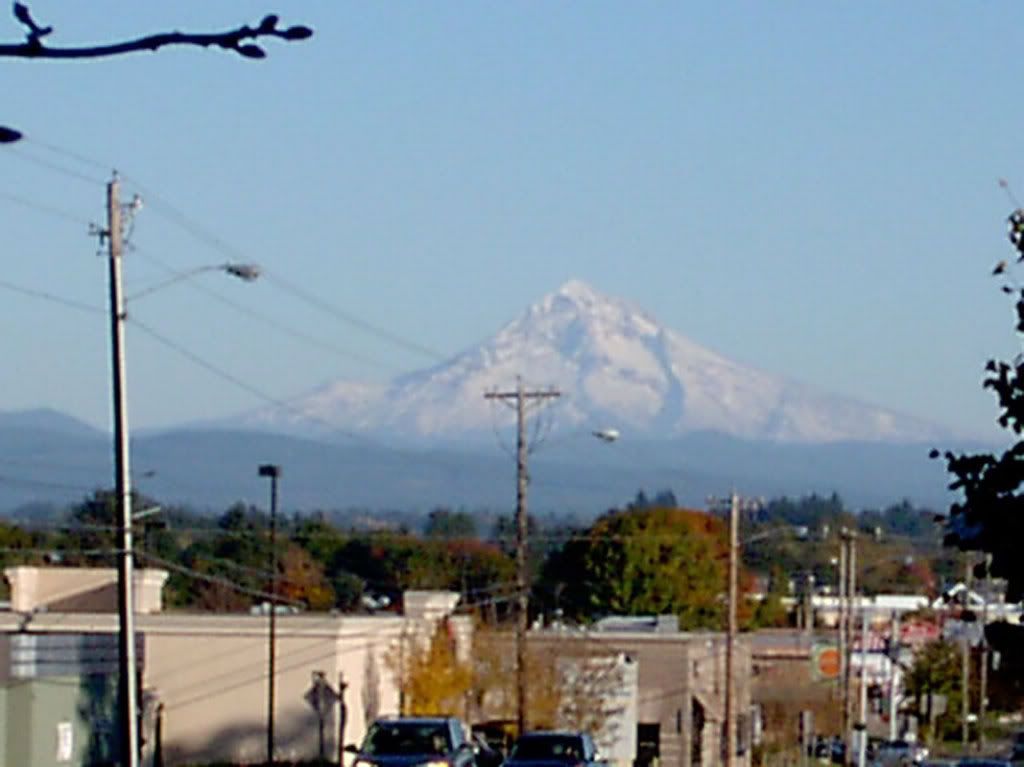 While I was angling for these shots, a young dude - about 10 years old or so - came by on his scooter.
"Do you live here in Oregon?", he asked me.
"Yes, I do", I said.
"Why are you taking pictures?", he asked.
"Because," I said with a smile "this place is beautiful, and I love that mountain".
That seemed to hold him. I don't need a reason, of course. I'm a native-born Oregonian, and smug about it. But with what we got here, do ya blame me?
Tags: Mount Hood, Portland Pictures, PDX Pictures, SE 502nd Avenue, Address_Nerd, Wy'East, Gresham PIctures, Street Blade Pictures
Powered by Qumana